About The Therapist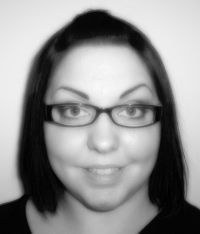 My name is Andrea Munsell, I'm a 2007 graduate of the Health Enrichment Center, a premier massage therapy school in Lapeer, Michigan. After living in Grand Rapids from 2008 to 2014, I am now located back in my home town of Grand Blanc; and since this time, I've worked on building my practice with an emphasis on empowering my clients and giving them the tools to help them heal themselves. I have over a decade of massage therapy experience with training in spa, sports, chiropractic care and hospice treatment as well.
It is very important to me that the client knows that they are in control of their massage session. I will utilize techniques that are explained to you on areas that you are concerned about. Massages can be very focused or very generalized, whichever the focus, our treatment plan is entirely up to you. Oftentimes patients think that they can only have bodywork treatments on one certain issue or problem area, and that is not the case with a massage with me. I perform what's called "Outcome-based massage" meaning that, if you come in with a headache, a sore wrist and you've also recently found out you are pregnant, it would be my pleasure to take all of your current conditions into account when planning your treatment with you. Your therapeutic massage combines science with a spa environment so that you are certain to have a relaxing, but beneficial, therapeutic massage experience.
See our Services page for more details on all of our available options for therapeutic massage products and sessions. Also, be sure to check out Andrea's Hours page for information about making your first appointment!
____________________________________
Michigan State Licensed Massage Therapist #7501008250 Expires 10/31/2019
Voted by the Grand Blanc View's Readers Choice Awards - Grand Blanc Favorite Massage Therapist 2018
Voted by the Grand Blanc View's Readers Choice Awards - Best Massage Therapist 2017
Voted by My City Magazine's City's Choice Awards - Best Massage Therapist Genesee County 2016
American Massage Therapy Association Professional Member 2006-Present
American Massage Therapy Association -Michigan Chapter Volunteer 2016-2018
Nearly 70 Continuing Education Hours from 2007-2017
For more information about myself, my education or to speak to me directly, simply give me a call or send me a text or e-mail. I look forward to hearing from you!